Bournemouth, Poole & Christchurch welcome international education agents
The IEA hosted a familiarisation trip for international agents on 10th to 12th May 2017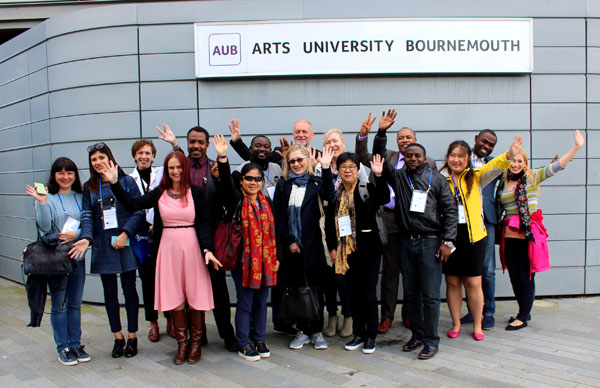 Invited agents visiting the Arts University Bournemouth
The International Education Association (IEA) hosted a familiarisation trip for 23 international education agents from 16 countries to showcase the local area between 10 and 12 May 2017. The agents enjoyed an action-packed programme during the three days, visiting international education institutions in Bournemouth and Poole, participating in a sightseeing tour of the area and meeting both the Mayors of Bournemouth and Poole!
The agents, who assist international students with their selection of course, institution and study location, stayed in the Hampton by Hilton and Hilton hotels in the centre of Bournemouth.
On their first day, the agents attended a reception and buffet lunch hosted by Bournemouth University and, in the evening, the agents enjoyed a wonderful meal in the Rule, Centrefold, Balance & Blot room in the Hilton hotel. The night was attended by the Mayor and Mayoress of Bournemouth.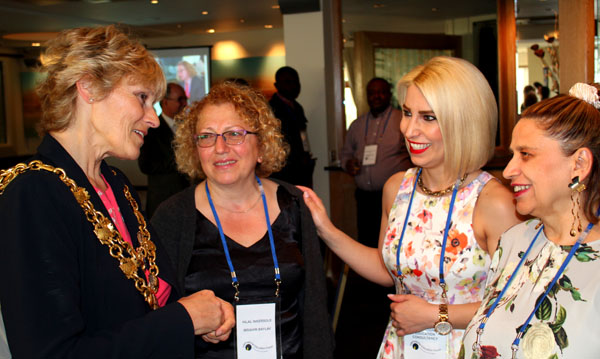 The Mayor of Poole with agents at the Harbour Heights Hotel, Poole
On their second day, the group attended a lunch provided by Bournemouth and Poole College and, in the evening, the agents had the opportunity to interact with international educational institutions at a Mini-Expo fair at the Harbour Heights Hotel, before enjoying a lavish dinner at the hotel with the Mayor of Poole and her consort.
A farewell lunch for the group was hosted in the Drawing Studio of the Arts University Bournemouth on the afternoon of Friday 12 May 2017, which was attended by the Mayor and Mayoress of Bournemouth.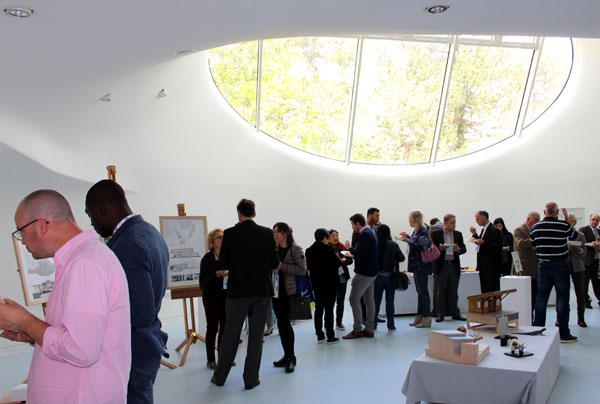 Farewell lunch in the Drawing Studio at the Arts University Bournemouth
IEF, which is chaired by Mr. Guido Schillig, Managing Director of Anglo-Continental, comprises educational institutions in Bournemouth, Poole & Christchurch, including universities, colleges, language schools, a guardianship agency, a teacher shadowing institution as well as tourism representatives.
Mr. Schillig said of the Spring familiarisation trip: "We were delighted by the high level of interest in this fam trip, which is reflected in the attendance of 23 international agents on this showcase of the local area. The dinners with the Mayor and Mayoress of Bournemouth and also the Mayor and her consort of Poole clearly showed our visiting agents that we all very much welcome international students and value their contribution to the local economy. Many positive comments were made by the agents, who will now start promoting the region to their students".
To view a gallery of photos taken during the IEF Spring fam trip, please click here or paste this into your browser:
https://www.flickr.com/photos/155779368@N06/albums/72157685128761575
International Education Association