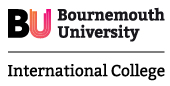 Bournemouth University International College
Bournemouth University International College offers preparation courses for students who are interested in progressing to Bournemouth University (BU), one of the Top 200 most international universities in the world (THE 2016). Since we opened in 2013, we have received students from more than 70 different countries, and our staff have many years' experience of supporting students from all over the world.
Our undergraduate and post-graduate courses typically include an element of subject content, such as business, finance, law, computing, media, or tourism, as well as English language and academic skills modules. They have been designed in close collaboration with BU which means that they provide tailored preparation and reflect the experience of their degree programmes.
As we work in partnership with BU, when you pass your pathway programme with us and attain the required academic and language results, you have a guaranteed place at the University on the degree programme you have selected. While you are at the College you will have lots of opportunities to meet your future lecturers, find out more about your degree programme, visit the faculty where you will be studying, and meet current university students. You will also have a BU ID card which means you can use the library and study spaces, sports facilities and the Students' Union, home to more than 100 clubs and societies.
We are based in the heart of BU's Lansdowne campus, which has shops and restaurants nearby, and is a short walk from the town centre and beach.  The College itself is in a new, purpose–built building with comfortable, bright classrooms, two IT suites, and plenty of spaces for independent or group study, which you can use in the evenings and at weekends.
We are co-located with our student residence which has nearly 400 en-suite rooms and is the highest building in Bournemouth, with stunning views from the student lounge. We also have an on-site restaurant which serves different international dishes each day, and we offer discounted catered packages.
We look forward to welcoming you to Bournemouth University International College!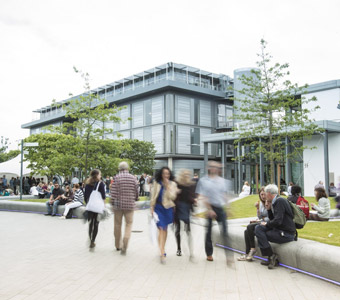 Arts University Bournemouth
Established in 1885 as a specialist institute, the Arts University Bournemouth is a leading university offering high quality specialist education in arts, design and media across the creative industries. Both British and overseas students work together in a friendly and supportive environment where collaboration is the key to a successful study experience and future career. The University has an excellent reputation in the creative industries and many of its specialist courses are considered to be among the best in the country.

Bournemouth University
Bournemouth University (BU) is a modern university offering professional and innovative learning, combining research-led teaching with industry and professional engagement. This fusion of academic knowledge, practical skills and industry experience makes BU graduates highly attractive to employers, and over 93% of BU graduates are in subject-relevant employment or further study within 6 months of graduation.
BU sits at the heart of Bournemouth?s cutting-edge digital industry, using its research and expertise to support and work with the many digital companies which ensure that Bournemouth has the fastest-growing digital economy in the UK, and largest outside of London.
As an institution with strong aims and ambitions, BU?s ranking is rising fast in all major league tables and BU recently joined the Times World Top 500 universities, as well as being ranked by the Times as one of the world?s top 200 most internationally-engaged universities, and top 150 universities under 50 years old.
Around 240 Bachelor?s and Master?s degrees and Postgraduate Research opportunities are offered at BU in a broad range of subject areas, including: Archaeology & Anthropology; Accounting, Finance & Economics; Business & Management; Computer Animation & VFX; Design, Engineering & Creative Technology; Forensic & Environmental Sciences; Health Sciences; History, Politics & Law; Media Communications & Production; Psychology, Sociology & Criminology; Sports & Events; and Tourism & Hospitality Management.
With UK-leading Centres of Excellence in Media Practice and in Tourism, the world-renowned National Centre for Computer Animation; 1,500 regularly-engaged industry partner companies and 33 professional accreditations across its course portfolio, BU stands amongst the leading UK institutions for professionally-focused teaching, industry recognition and graduate employability.