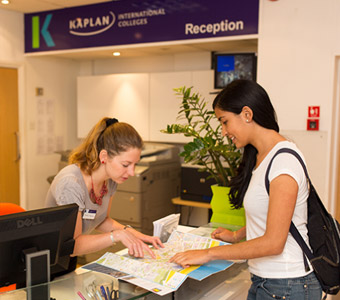 Kaplan Aspect Bournemouth
Kaplan Aspect was established over thirty years ago. We are located in Westbourne fifteen minutes walk from Bournemouth town centre and ten minutes from the beaches. We deliver a wide range of English language training programmes and specialise in preparing students for university including the Bournemouth University Foundation Programme and A levels in partnership with Ringwood High School. Home stay and a range of self catering residential accommodation options are available. We offer a year round social programme and have excellent study facilities including three computer centres and Wi-Fi throughout the school.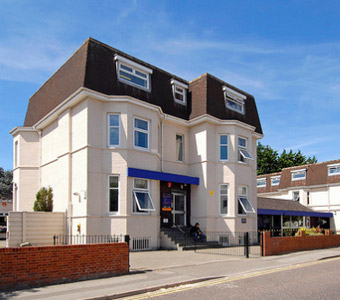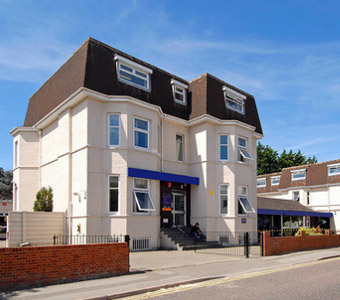 ETC International College
ETC International College is a specialist training centre based in Bournemouth offering English language, specialist English, Teacher Training, Further Education and Higher Education programmes. ETC was established in 1989 and since that time, we have worked with many high-profile international organisations, sponsors and embassies from around the world.
We are currently offering courses in General English, Specialist English (in 22 different subject areas, such as Medical English, Hospitality and Tourism English, etc), Exam preparation courses (IELTS, Cambridge suite, Trinity College GESE, etc), University Foundation Programmes (Business / Tourism and Hospitality, Engineering / Technology, IT), Teacher Training courses, Further Education courses and Higher Education courses.
Higher Education courses
– Business BTEC HNC and HND
– Engineering (Mechanical / Electronic / Electrical) BTEC HNC and HND.
– Specialist recognised Computing and Cyber Security courses.
Key benefits
– Focus on quality: ETC is inspected by Accreditation UK (British Council scheme), the Independent Schools Inspectorate, the OFS / QAA (the UK's universities inspection scheme).
– Smooth progression routes between all of our courses: from English courses to exam preparation courses and on to university foundation programmes which can lead to one of the recognised Higher Education courses at ETC or at one of our partner universities.
– ETC is a Tier 4 sponsor, which means that it can provide students with a CAS number for their Student Visa (formerly called "Tier 4 / General Student Visa").
– In addition to our homestay (host family) accommodation, we have our own Student Residence, so students can stay right next door to the main college buildings.
– ETC is located in the heart of Bournemouth, just 300 metres from the Square and the beach.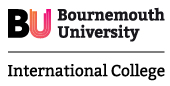 Bournemouth University International College
Bournemouth University International College offers preparation courses for students who are interested in progressing to Bournemouth University (BU), one of the Top 200 most international universities in the world (THE 2016). Since we opened in 2013, we have received students from more than 70 different countries, and our staff have many years' experience of supporting students from all over the world.
Our undergraduate and post-graduate courses typically include an element of subject content, such as business, finance, law, computing, media, or tourism, as well as English language and academic skills modules. They have been designed in close collaboration with BU which means that they provide tailored preparation and reflect the experience of their degree programmes.
As we work in partnership with BU, when you pass your pathway programme with us and attain the required academic and language results, you have a guaranteed place at the University on the degree programme you have selected. While you are at the College you will have lots of opportunities to meet your future lecturers, find out more about your degree programme, visit the faculty where you will be studying, and meet current university students. You will also have a BU ID card which means you can use the library and study spaces, sports facilities and the Students' Union, home to more than 100 clubs and societies.
We are based in the heart of BU's Lansdowne campus, which has shops and restaurants nearby, and is a short walk from the town centre and beach.  The College itself is in a new, purpose–built building with comfortable, bright classrooms, two IT suites, and plenty of spaces for independent or group study, which you can use in the evenings and at weekends.
We are co-located with our student residence which has nearly 400 en-suite rooms and is the highest building in Bournemouth, with stunning views from the student lounge. We also have an on-site restaurant which serves different international dishes each day, and we offer discounted catered packages.
We look forward to welcoming you to Bournemouth University International College!
Anglo-Continental
Anglo-Continental is one of the world's leading English language teaching organisations. As a family run school with 72 years' experience in teaching English, we understand the importance of individual care and attention whilst providing professional teaching to meet the needs and expectations of our clients. Anglo-Continental is accredited by The British Council and is a member of the professional associations, English UK and Business English UK.
Our facilities include 84 classrooms, Multi-Media Learning Centre, library, lecture rooms, language laboratories, computers with free internet access, Executive Centre, WI-FI, student restaurant, award winning gardens and sun terrace. The campus is within easy walking distance of Bournemouth's town centre and beach.
Courses include short-term and long-term General English Courses, Academic Study Courses, Examination Preparation and Practice Courses (IELTS, First Certificate, Advanced Certificate in English, TOEFL and TOEIC), Business and Specialised Courses, Business Communication, Finance and Banking, Management, Marketing and Sales, Medical Practice, Legal Practice, Executive Courses, One-to-One Tuition, Teaching Knowledge Test (TKT) Preparation, CELTA Courses, English for Aviation, Club 50+ Courses, Vacation Courses (16-19 years old) and Young Learners' Courses (10-15 years old).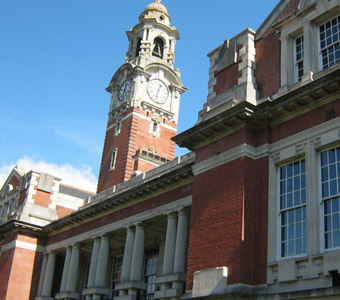 Bournemouth and Poole College
The Bournemouth and Poole College is one of the largest and most established state run further education colleges in the UK offering a wide variety of further and higher education programmes. British education and studying at The Bournemouth and Poole College provides you with the opportunity to study alongside UK students and to get involved in college life. With over 700 overseas students choosing to study with us each year, we enjoy a reputation for high quality education and training, and excellent care and support. The College has been a recent winner of the Government's Beacon Award for the care of international students, and we are proud of the welcome we provide to all learners.
We have students from more than 41 different countries choosing to study with us for professional and technical programmes, English Language, preparation for entry to university, or internationally recognised qualifications for the world of work.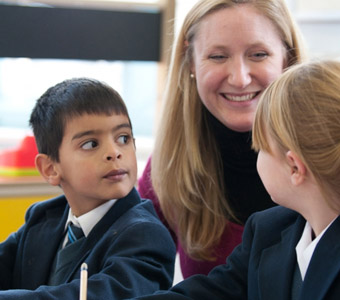 Bournemouth Collegiate School
Bournemouth Collegiate School is an independent day and boarding school for pupils 3 to 18 years.
The Senior School (11-18) has 120 boarders from aged 11 to 18.  Of these boarders, 50% are international from 28 different countries.
The Senior School is situated adjacent to Southbourne beach and is a five-minute drive from Bournemouth Town Centre.
International day and boarding pupils thrive at the Senior School where a Sports Academy with many international coaches operates successfully (football, basketball, athletics, badminton, swimming and many other sports) to complement the excellent academic results, art and drama opportunities at the school.
The Prep School (3- 11) accepts international students as day pupils and is located in Parkstone, Poole.
BCS offers ESOL and IELTS teaching and is an ESOL accredited centre.
Over 50% of our students regularly gain places at the top UK and World universities.

Bournemouth University
Bournemouth University (BU) is a modern university offering professional and innovative learning, combining research-led teaching with industry and professional engagement. This fusion of academic knowledge, practical skills and industry experience makes BU graduates highly attractive to employers, and over 93% of BU graduates are in subject-relevant employment or further study within 6 months of graduation.
BU sits at the heart of Bournemouth?s cutting-edge digital industry, using its research and expertise to support and work with the many digital companies which ensure that Bournemouth has the fastest-growing digital economy in the UK, and largest outside of London.
As an institution with strong aims and ambitions, BU?s ranking is rising fast in all major league tables and BU recently joined the Times World Top 500 universities, as well as being ranked by the Times as one of the world?s top 200 most internationally-engaged universities, and top 150 universities under 50 years old.
Around 240 Bachelor?s and Master?s degrees and Postgraduate Research opportunities are offered at BU in a broad range of subject areas, including: Archaeology & Anthropology; Accounting, Finance & Economics; Business & Management; Computer Animation & VFX; Design, Engineering & Creative Technology; Forensic & Environmental Sciences; Health Sciences; History, Politics & Law; Media Communications & Production; Psychology, Sociology & Criminology; Sports & Events; and Tourism & Hospitality Management.
With UK-leading Centres of Excellence in Media Practice and in Tourism, the world-renowned National Centre for Computer Animation; 1,500 regularly-engaged industry partner companies and 33 professional accreditations across its course portfolio, BU stands amongst the leading UK institutions for professionally-focused teaching, industry recognition and graduate employability.