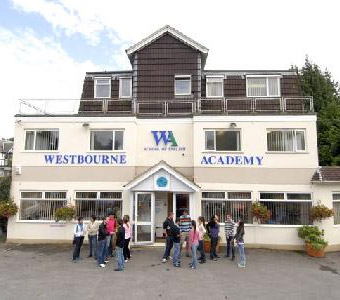 Westbourne Academy
Established in 1996 Westbourne Academy is set in its own grounds near the varied and interesting shopping centre of Westbourne Although we are specialists in English Language teaching we offer a wide range of quality programmes run by a qualified dedicated staff. All our courses represent excellent value for money. We offer a learning centre, café and WI-FI access throughout the school. The Academy is situated in an enviable position close to the town centre and sandy beaches."
Established in 1996, Westbourne Academy offers a wide range of quality programmes run by a qualified, dedicated staff. All our courses represent excellent value for money. The Academy is situated in an enviable position close to the sandy beaches.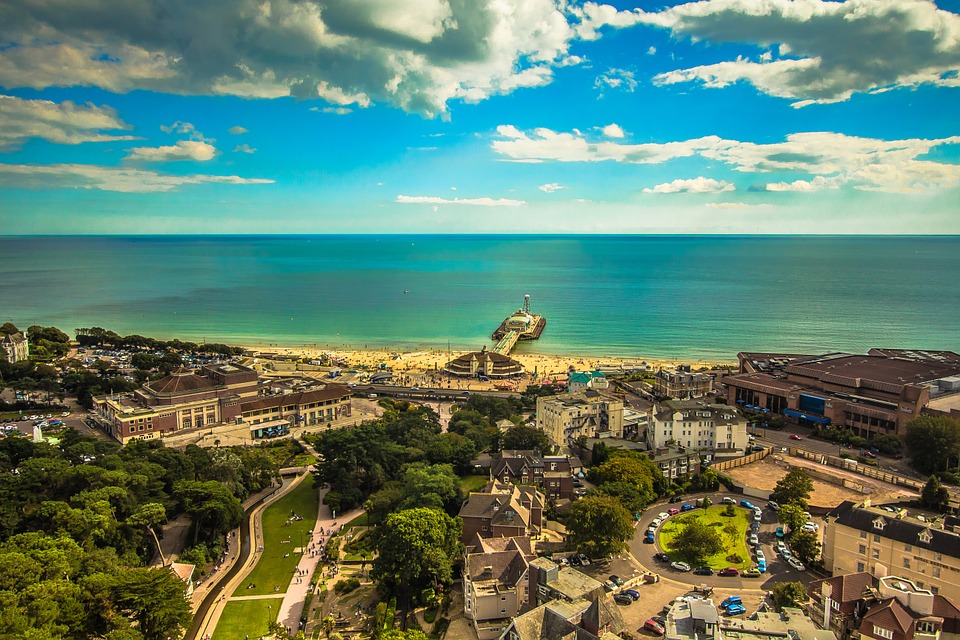 UK Guardians
UK Guardians offers a gold standard AEGIS accredited and Boarding School Association (BSA) accredited service for students (Aged from 7-21 years old) studying abroad. We are known for our interactive, fun, and engaging learning styles, and making learning English enjoyable! We also offer group packages that are bespoke to the client's needs. We are provisionally accredited by The British Council to provide a residential (modern campus, with private bedroom and bathroom) English Language Teaching Summer camps based in the centre of the beautiful, cosmopolitan, seaside town of Bournemouth. With a seven-mile stretch of award-winning beaches, it is the perfect backdrop for evening activities on the beaches with the shops only a few minutes' walk away. With an all-inclusive package including accommodation, lessons, activities, all meals, and trips to the capital city of London, The New Forest National Park (where wild horses, donkeys, and pigs roam), castles, and beaches- we have something for every type of student to enjoy! With our busiest periods being over July and August, we are ready to make 2022 and beyond the best experience for every student. We cannot wait to see you soon!
Courses include: Guardianship for long term study at a British private school, High-school year/ study abroad at a private school or sixth form college,  internship type opportunities, bespoke programmes and English language courses- with our main English language course being our summer camp running through July and August.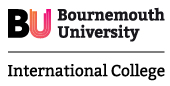 Bournemouth University International College
Bournemouth University International College offers preparation courses for students who are interested in progressing to Bournemouth University (BU), one of the Top 200 most international universities in the world (THE 2016). Since we opened in 2013, we have received students from more than 70 different countries, and our staff have many years' experience of supporting students from all over the world.
Our undergraduate and post-graduate courses typically include an element of subject content, such as business, finance, law, computing, media, or tourism, as well as English language and academic skills modules. They have been designed in close collaboration with BU which means that they provide tailored preparation and reflect the experience of their degree programmes.
As we work in partnership with BU, when you pass your pathway programme with us and attain the required academic and language results, you have a guaranteed place at the University on the degree programme you have selected. While you are at the College you will have lots of opportunities to meet your future lecturers, find out more about your degree programme, visit the faculty where you will be studying, and meet current university students. You will also have a BU ID card which means you can use the library and study spaces, sports facilities and the Students' Union, home to more than 100 clubs and societies.
We are based in the heart of BU's Lansdowne campus, which has shops and restaurants nearby, and is a short walk from the town centre and beach.  The College itself is in a new, purpose–built building with comfortable, bright classrooms, two IT suites, and plenty of spaces for independent or group study, which you can use in the evenings and at weekends.
We are co-located with our student residence which has nearly 400 en-suite rooms and is the highest building in Bournemouth, with stunning views from the student lounge. We also have an on-site restaurant which serves different international dishes each day, and we offer discounted catered packages.
We look forward to welcoming you to Bournemouth University International College!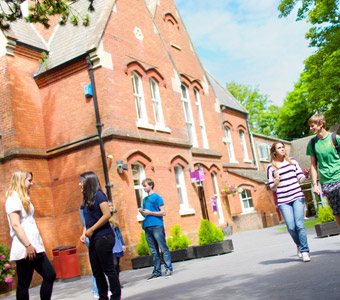 Kings Colleges – Bournemouth
Kings Colleges is a leading group of international colleges in the UK and USA.
We offer university preparation courses and English language training to students from all over the world.
Our colleges are based in some of the best and most popular destinations for international study – Boston and Los Angeles in the USA; London, Oxford and Bournemouth in the UK.
Bournemouth is one of the UKs most popular seaside towns. Kings offers elegance and tradition in the second oldest language school in Bournemouth, perfectly situated just 5-10 minutes walk from the town centre and the beautiful beach. The school has two impressive buildings surrounded by luxurious gardens and patios, with its own on-site sports court, cafeteria and activity hall. Classrooms are spacious, most with interactive whiteboards, and there is a library, 2 computer centres and free WIFI throughout. Kings offers three high quality year round en suite residences within walking distance of the school, including one that is brand new and purpose built in 2012.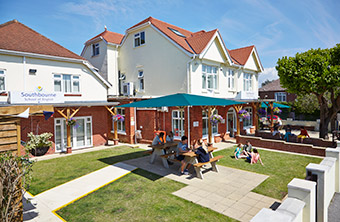 Southbourne School of English
Southbourne School of English is a family run school that was established in 1966. It is located in a beautiful residential area of Bournemouth where young families and professionals live. It is in a friendly, safe and clean area and is on very good bus routes, and close to a railway station. It is only a short walk from the local high street and 10 minutes to the beautiful beach, which is one of the longest sandy beaches in England.
The school is open all year round for individual adult students and groups from 10 years upwards. We offer first class education in a welcoming and caring environment. We provide a comfortable learning experience for our students as all of our 23 classrooms are fitted with latest interactive whiteboards, air-conditioning and heating systems.
All our 400 families who host our students are within walking distance of the school and have worked with us for many years. Families are police checked and visited regularly by our accommodation officer to make sure they are suitable. We also have a dedicated welfare officer to assist and support students.
As well as being accredited by the British Council, we are a member of English UK and English UK Young Learners. We are also a member of Quality English
We are a GESE Trinity examination centre and can offer GESE examinations for groups at short notice. We are also an Open Centre for Cambridge Business examinations, Cambridge Key Examination (KET) and Cambridge Preliminary Examination (PET).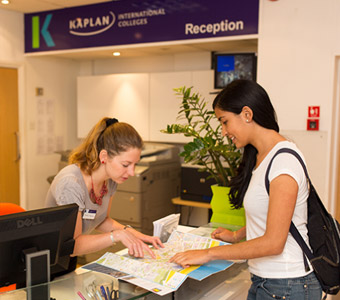 Kaplan Aspect Bournemouth
Kaplan Aspect was established over thirty years ago. We are located in Westbourne fifteen minutes walk from Bournemouth town centre and ten minutes from the beaches. We deliver a wide range of English language training programmes and specialise in preparing students for university including the Bournemouth University Foundation Programme and A levels in partnership with Ringwood High School. Home stay and a range of self catering residential accommodation options are available. We offer a year round social programme and have excellent study facilities including three computer centres and Wi-Fi throughout the school.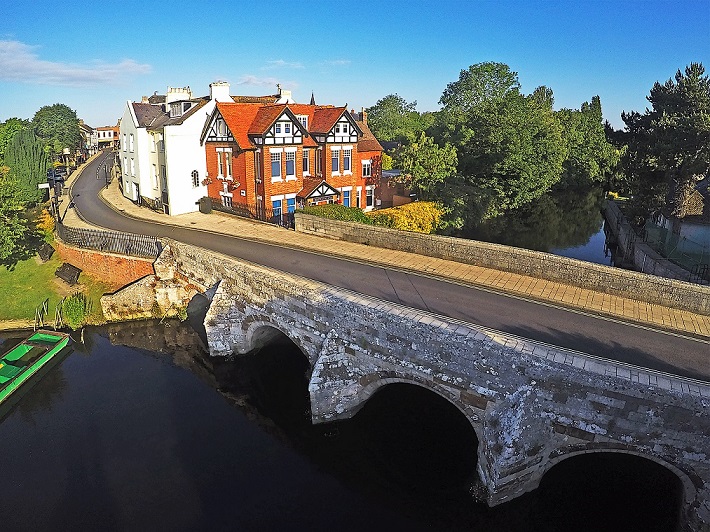 Christian English Language Centre
Beautifully situated on the river in the heart of historic Christchurch, near Bournemouth, Celc has been offering language courses since 1977. Celc has a 'boutique' feel, is friendly and of a very high quality. It offers general English and exam classes (PET, BEC, FCE, CAE, CPE, IELTS) to students over 16 years, tailored programmes for groups of students aged 12-18 years and a four week fully-residential summer school for 13-16 years.
Celc offer a wide range of activities & social events, most of which are free-of-charge. It is independent & owner-operated and prides itself on its care of students and its attention to detail.
Christchurch is just five miles from the centre of Bournemouth but quieter and rather quintessentially English. It is more than a 1000 years old and benefits from an ancient priory church, castle ruins and a delightful harbour.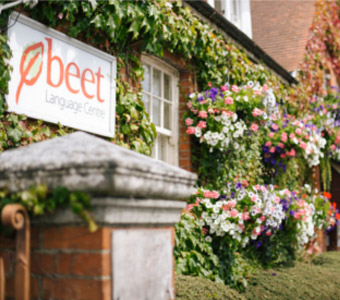 BEET Language Centre
BEET Language Centre is one of the UK's top English language schools. We're a friendly, family-run school with over 42 years of experience.
We're located in the UK's beautiful, multi-award-winning seaside resort of Bournemouth; it's the perfect place for students to study English and enjoy every moment of their free time too.
We offer a range of Face-to-Face courses including General English, Cambridge English (FCE, CAE, CPE) and IELTS Examination Preparation. Our team of experienced & dedicated teachers makes learning English a truly memorable experience, for all the right reasons!
All accommodation is within a maximum of 20 minutes' walking distance from the school. We offer homestay, executive homestay, student house and en-suite summer apartment options.
Our students' happiness is our top priority! We aim to provide a 5-star service across all aspects of students' language stays; from the classes to the evening social programme, the welcome they receive from their host family to the atmosphere in the school canteen.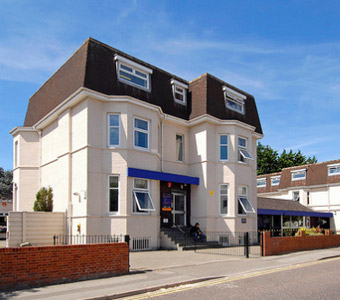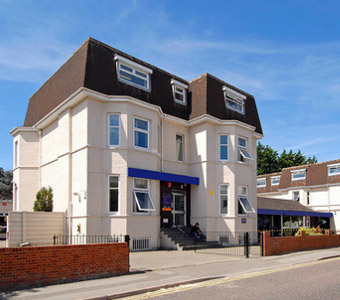 ETC International College
ETC International College is a specialist training centre based in Bournemouth offering English language, specialist English, Teacher Training, Further Education and Higher Education programmes. ETC was established in 1989 and since that time, we have worked with many high-profile international organisations, sponsors and embassies from around the world.
We are currently offering courses in General English, Specialist English (in 22 different subject areas, such as Medical English, Hospitality and Tourism English, etc), Exam preparation courses (IELTS, Cambridge suite, Trinity College GESE, etc), University Foundation Programmes (Business / Tourism and Hospitality, Engineering / Technology, IT), Teacher Training courses, Further Education courses and Higher Education courses.
Higher Education courses
– Business BTEC HNC and HND
– Engineering (Mechanical / Electronic / Electrical) BTEC HNC and HND.
– Specialist recognised Computing and Cyber Security courses.
Key benefits
– Focus on quality: ETC is inspected by Accreditation UK (British Council scheme), the Independent Schools Inspectorate, the OFS / QAA (the UK's universities inspection scheme).
– Smooth progression routes between all of our courses: from English courses to exam preparation courses and on to university foundation programmes which can lead to one of the recognised Higher Education courses at ETC or at one of our partner universities.
– ETC is a Tier 4 sponsor, which means that it can provide students with a CAS number for their Student Visa (formerly called "Tier 4 / General Student Visa").
– In addition to our homestay (host family) accommodation, we have our own Student Residence, so students can stay right next door to the main college buildings.
– ETC is located in the heart of Bournemouth, just 300 metres from the Square and the beach.
Anglo-Continental
Anglo-Continental is one of the world's leading English language teaching organisations. As a family run school with 72 years' experience in teaching English, we understand the importance of individual care and attention whilst providing professional teaching to meet the needs and expectations of our clients. Anglo-Continental is accredited by The British Council and is a member of the professional associations, English UK and Business English UK.
Our facilities include 84 classrooms, Multi-Media Learning Centre, library, lecture rooms, language laboratories, computers with free internet access, Executive Centre, WI-FI, student restaurant, award winning gardens and sun terrace. The campus is within easy walking distance of Bournemouth's town centre and beach.
Courses include short-term and long-term General English Courses, Academic Study Courses, Examination Preparation and Practice Courses (IELTS, First Certificate, Advanced Certificate in English, TOEFL and TOEIC), Business and Specialised Courses, Business Communication, Finance and Banking, Management, Marketing and Sales, Medical Practice, Legal Practice, Executive Courses, One-to-One Tuition, Teaching Knowledge Test (TKT) Preparation, CELTA Courses, English for Aviation, Club 50+ Courses, Vacation Courses (16-19 years old) and Young Learners' Courses (10-15 years old).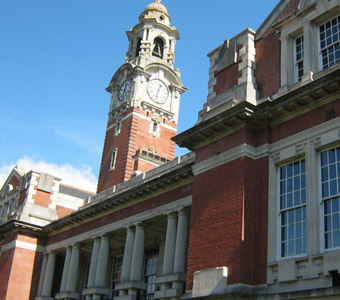 Bournemouth and Poole College
The Bournemouth and Poole College is one of the largest and most established state run further education colleges in the UK offering a wide variety of further and higher education programmes. British education and studying at The Bournemouth and Poole College provides you with the opportunity to study alongside UK students and to get involved in college life. With over 700 overseas students choosing to study with us each year, we enjoy a reputation for high quality education and training, and excellent care and support. The College has been a recent winner of the Government's Beacon Award for the care of international students, and we are proud of the welcome we provide to all learners.
We have students from more than 41 different countries choosing to study with us for professional and technical programmes, English Language, preparation for entry to university, or internationally recognised qualifications for the world of work.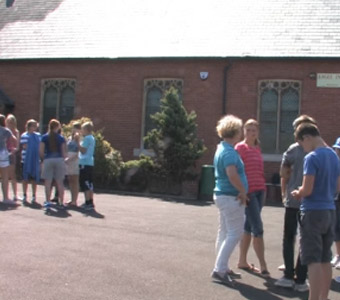 Eagle International School
Established in 1973 Eagle School specializes in Language and Activity Courses for Juniors in the 12 – 17 age range. Our courses offer an ideal opportunity to combine learning the English Language, with an exciting holiday in the lively South Coast town of Poole, close to beautiful beaches and countryside.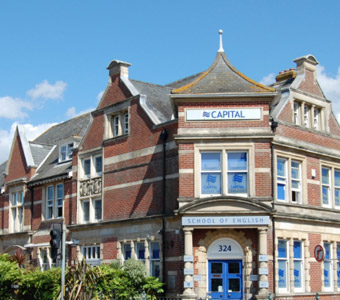 Capital School of English
Capital School of English provides quality English Language courses in Bournemouth for adults and young people from all over the world. Every year we enjoy welcoming hundreds of international students. We have English courses suitable at all levels for individuals, school groups and business people. Every student matters' is at the heart of Capital School of English and we believe in creating an individual learning experience through personal support throughout a student's stay with us.  Our committed and friendly team make our language school in Bournemouth a fantastic place to learn English.
We offer the following courses:
General English (15/20/30 hours per week)
Cambridge English Exam Preparation: First (FCE), Advanced (CAE), Proficiency (CPE)
Academic IELTS Exam Preparation
Trinity GESE
English for Work
Mini Stay Group Programmes
Alternanza Scuola Lavoro Programmes
PON programmes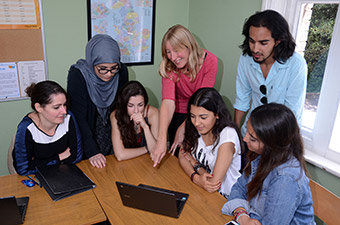 Bournemouth School of English
The Bournemouth School of English will give you a professional and personal service, with flexibility and friendliness. Our programme of study is unique, and has been personally designed to meet the needs of our students. We can offer you the individual attention that will allow you to focus on your needs and reach your own personal targets.
Established in 1985, our school is in the centre of town; we offer General English and Exam Preparation classes, along with Option classes that allow you to choose what areas you want to focus on. Our maximum class size is 12 and we have an international mix of nationalities – approximately 80% of our students are European, with 10% Arabic, and 10% Asian.
Please contact us if you have any questions; we look forward to hearing from you soon!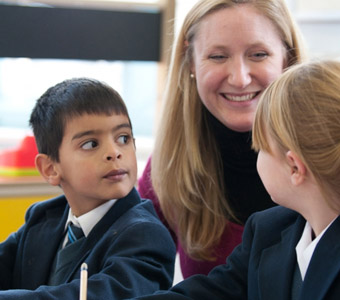 Bournemouth Collegiate School
Bournemouth Collegiate School is an independent day and boarding school for pupils 3 to 18 years.
The Senior School (11-18) has 120 boarders from aged 11 to 18.  Of these boarders, 50% are international from 28 different countries.
The Senior School is situated adjacent to Southbourne beach and is a five-minute drive from Bournemouth Town Centre.
International day and boarding pupils thrive at the Senior School where a Sports Academy with many international coaches operates successfully (football, basketball, athletics, badminton, swimming and many other sports) to complement the excellent academic results, art and drama opportunities at the school.
The Prep School (3- 11) accepts international students as day pupils and is located in Parkstone, Poole.
BCS offers ESOL and IELTS teaching and is an ESOL accredited centre.
Over 50% of our students regularly gain places at the top UK and World universities.