By Andrew Diprose, Editor  editor@dorsetbiznews.co.uk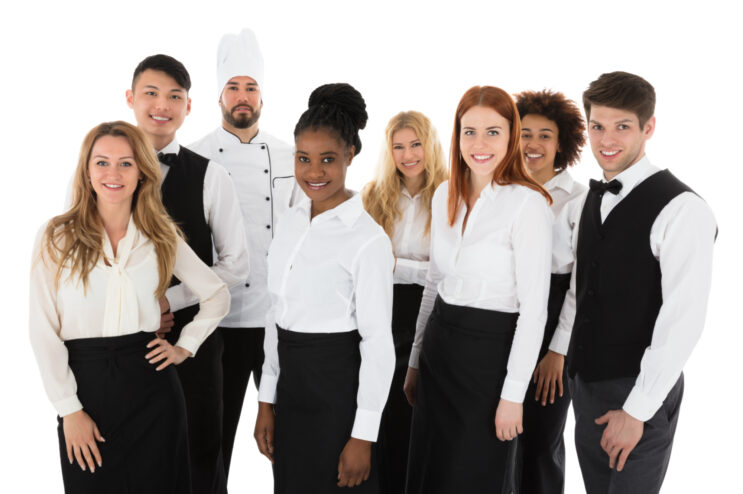 A two-pronged recruitment campaign to inspire more local and overseas students into the region's hospitality sector has been officially launched.
It comes after the 'perfect storm' of Brexit and the Covid pandemic left the sector facing staff shortages amid a surge in holidaymakers last year.
BH Area Hospitality Association (BAHA) in conjunction with BCP's Destination Management Board (DMB), BCP Tourism and the International Education Association (IEA) is now running the recruitment campaign.
It hopes to restore staffing levels and ensure the sector is ready to give visitors the best possible experience.
The initiative has two focuses.
One will target students in local secondary schools to encourage them into the hospitality industry.
The other will target international students from a host of countries through the government's Youth Mobility Scheme.
It is funded with money from the government's Additional Restrictions Grant (ARG), supporting businesses severely affected by Covid restrictions.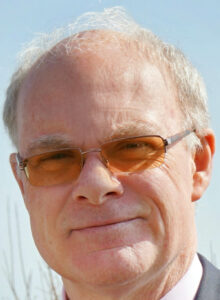 David Bailey, DMB President, pictured left, said: "Last year we had an influx of staycationers, because of the relaxing of Covid restrictions, but the flipside was that the hotels, bars and restaurants were short-staffed because staff were ill with coronavirus or isolating.
"Around ten per cent of the temporary hospitality workforce disappeared after Brexit and then, with the pandemic, people who were employed in hospitality went off and found other jobs, so there was a huge employment crisis.
"It was the perfect storm.
Tim Seward, Chair, BH Area Hospitality Association (second left) with (l-r) Vice Chairs Rosie Radwell and Jason Davies, and Fiona Harwood of Yellow Buses launch a bus promoting hospitality careers in October 2021. Picture: Paul Collins.
"To ensure visitors have the very best experience in our region, we are launching a recruitment campaign with local secondary schools, offering them the chance to experience a business environment, seek career advice and a chance to chat to someone in hospitality sector.
"We want to motivate young people, particularly 15 to 16-year-olds locally, to think seriously about a career in hospitality, because it is actually a really good time to join."
The international side of the campaign is being run by IEA in tandem with the Anglo-Continental School of English.
It will work in partnership with the Youth Mobility Scheme, which allows people from between 18 and 30-years-old from 11 countries such as Australia, Canada, New Zealand, San Marino, Iceland and India to work in the UK on a two-year working visa.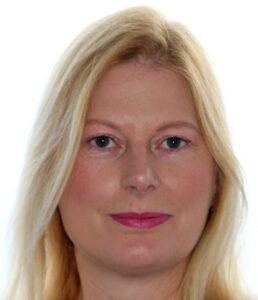 Michele Medhurst, Youth Mobility Scheme Working Holiday Project Co-ordinator, pictured right, said the campaign would be showcasing the finest that the region had to offer, both as a tourist destination and a place to live.
She is working closely with IEA English Language schools and institutions, as well as hotels, restaurants and pubs in the BCP area.
Tourism contributed £1 billion to the Bournemouth, Christchurch and Poole economy in 2019.
Cllr Mohan Iyengar, Portfolio Holder for Tourism and Active Health, said: "We are a top resort serving 400,000 residents and welcoming around 13 million visitors a year.
"Over 17,000 jobs and a range of related services are supported in hospitality locally.
"These campaigns are one way of showing our support to ensure this year will be one of opportunity."
The DMB aims to increase visitor numbers to pre-Covid levels over the next three years.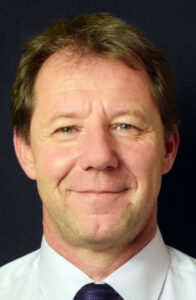 Chris Saunders, BCP Council's Service Director Destination and Culture, pictured left, said: "With the staycation market performing well, we want to make sure we keep a slice of that action, so we're doing everything we can to ensure we're ready to welcome people back.
"Our summer readiness plans and tourism campaigns are one part of making sure we're ready."
Guido Schillig, IEA Chair, described the international campaign as an "innovative and bold initiative" that would allow "young adults from selected countries to live, learn and work in the BCP area while lending vital support to the local hospitality sector."